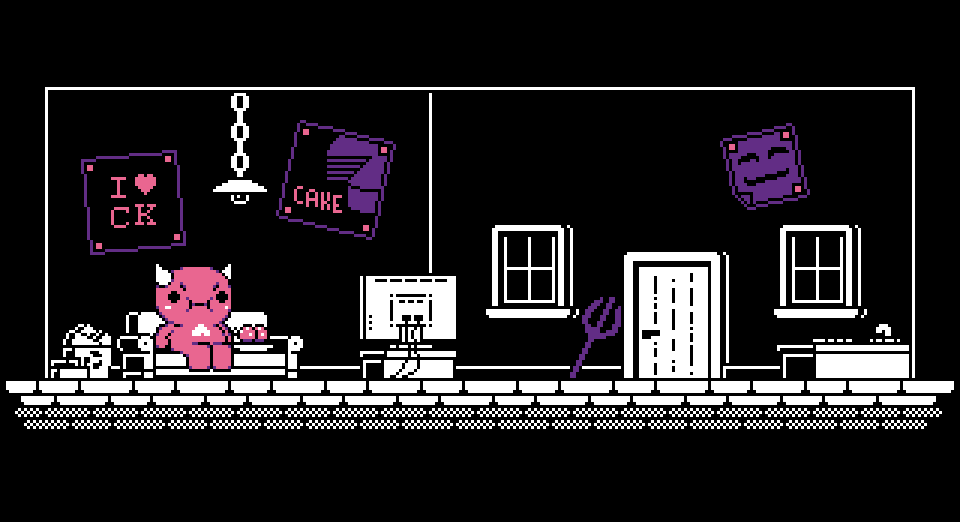 Satan Loves Cake
Version 0.3 changelog
Implemented saving to and loading from file.

You can view your save file's playtime in the main menu or on the map screen in the pause menu.
A star will be shown on your save file in the main menu if you have seen the game's ending.

Fixed electric barriers not dealing damage to the player correctly, as well as an endless death loop caused by the electric barriers that would result in a softlock.
Added a 0.5 second period of time where the player can't interact with NPCs right after closing a dialogue box. Hopefully lessens the chance of accidentally talking to the same NPC twice in a row.
Added more colour palettes.

Files
SATAN LOVES CAKE 0.3
9 MB
Aug 16, 2019